Association for Agri and Rural Tourism in India
NEIGHBOURHOOD FRIENDLY EXPERIENTIAL PROGRAMMES FOR INBOUND GROUPS
Nature Trembles Where Man Passes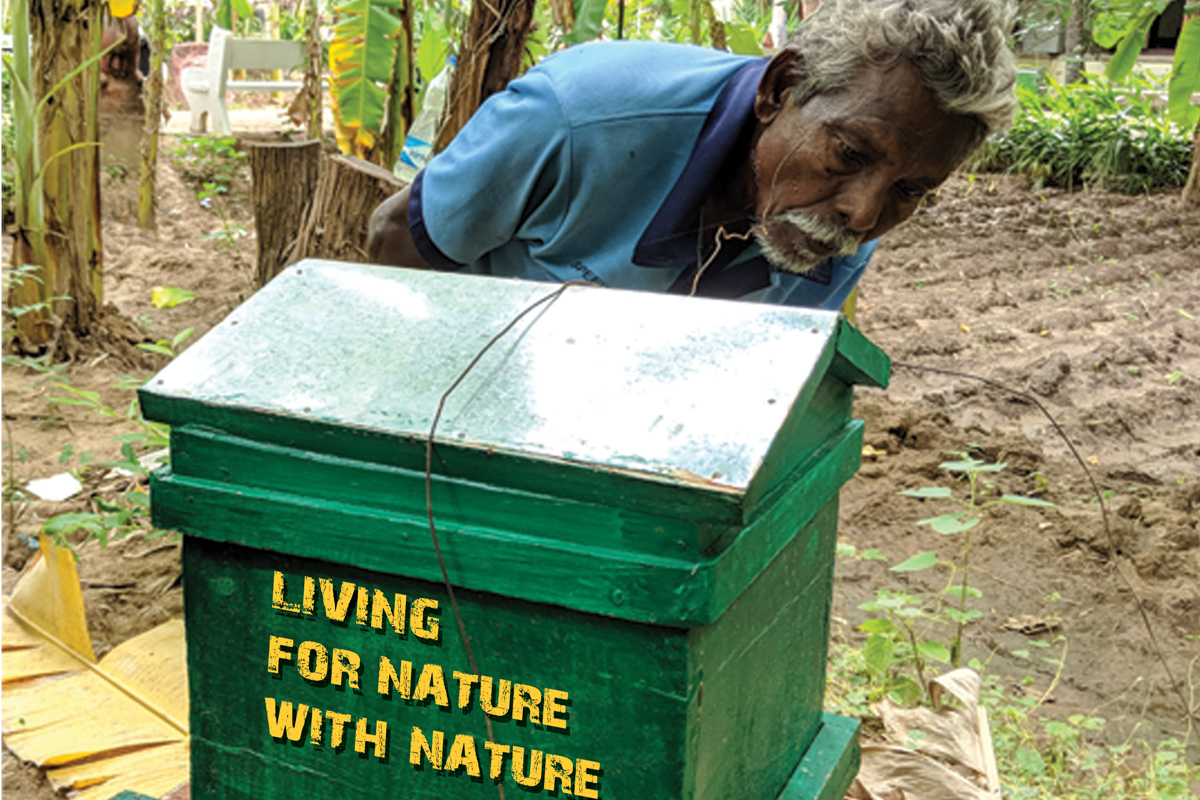 INDeco along with its inhouse birds and animals accepts orphaned and highway accident victims with profound joy. Guests, staff, local communities, birds, animals, creeping insects and the flora...all co exist within this ecological niche. Sheer care and love cures them to live a life beyond its expectancy.
A wounded deer leaps the highest. Certainly, not to reach heaven but in fear of repeated human onslaught, hoping to escape death by man. Yes, we made roads, cutting across their territory. Take care not to speed, killing poor animals and birds on the road for they have not been told that the territorial animal like us wants to monopolise that space. Most often it is the deer and dogs that get the highway hit. Instant death. or most often badly wounded. Thanks to the roadside dwellers and squatters, who still care for our flora and fauna. Some get help and come here with their heads smashed, teeth and horns broken, eyes blinded, legs fractured. Sometimes our care, concern and touch helps. And at times green leaves and the native oils also help. When it is very bad…prayers come in. Fortunately, those that have come here have lived beyond their life expectancy. Unfortunately, the wounded that have been touched by man are never accepted in the wild again by their own clan or the rest. Where man passes…nature still trembles.
Temple Restoration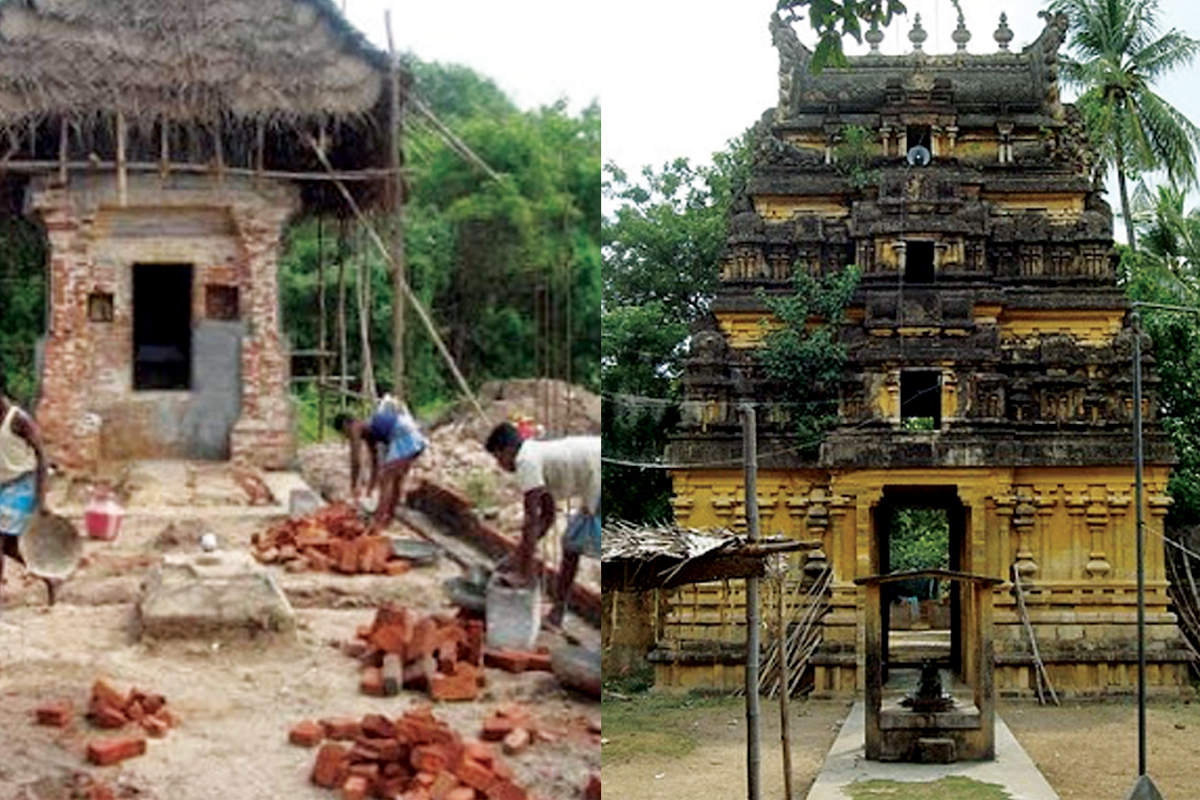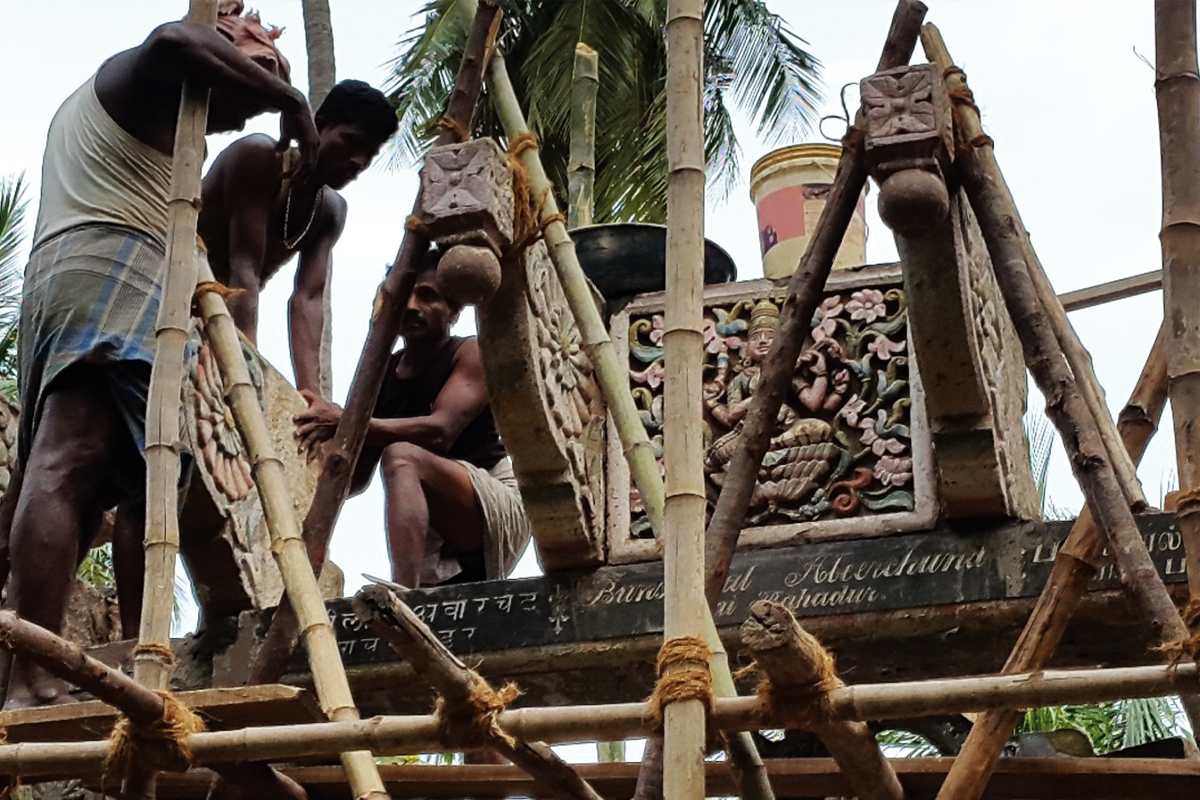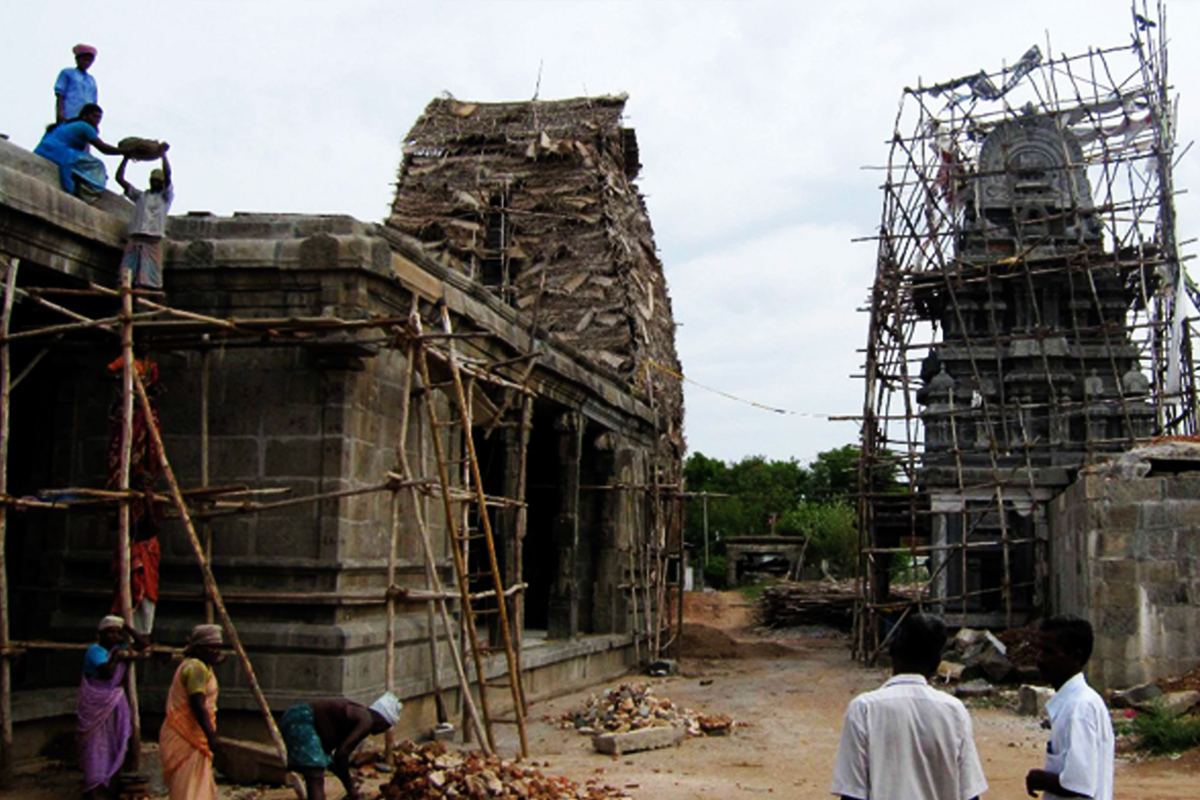 Kumbakonam and its surroundings house 1000s of temples ranging from 100 years to 5000 years. All are live shrines. But very few are intact. Many of these are totally dilapidated. Some beyond recognition. They could fall for a sneeze. INDeco is involved in temple renovation programme more to the point of strengthening them from falling. Inbound groups also volunteer to contribute their time & other resources in these projects.
Temple Beautification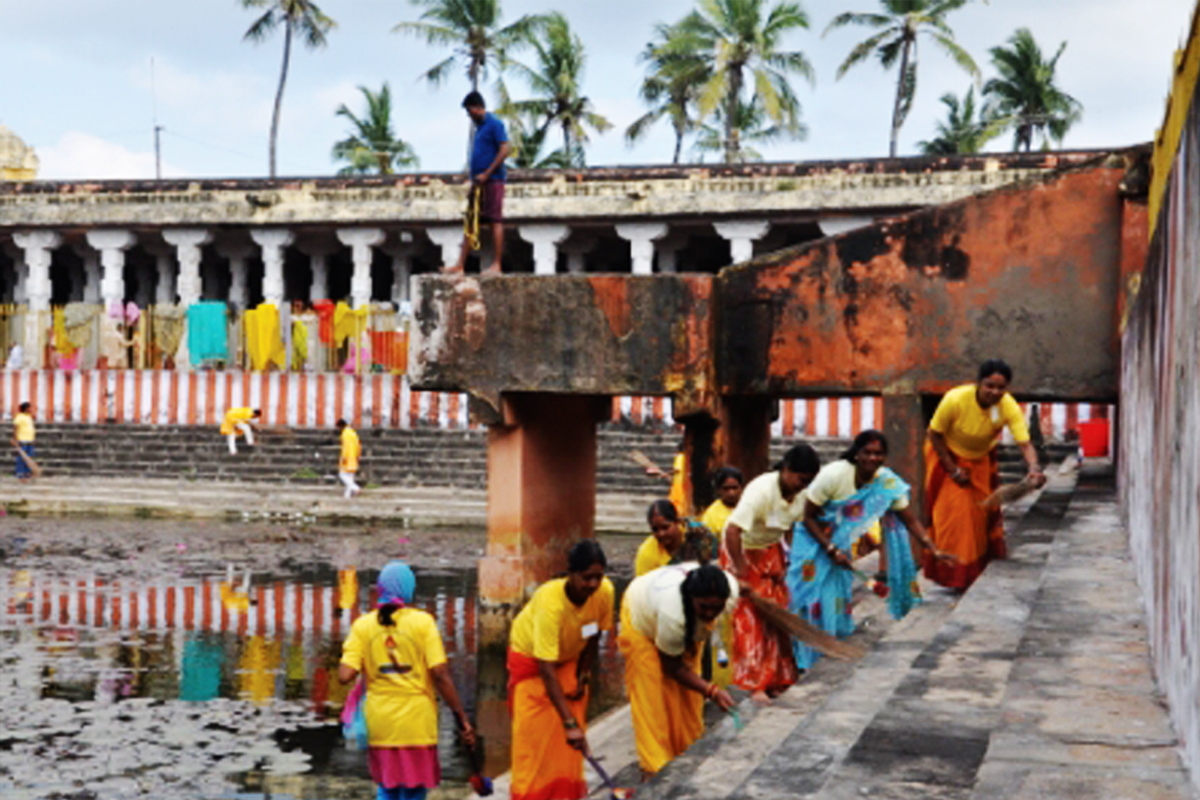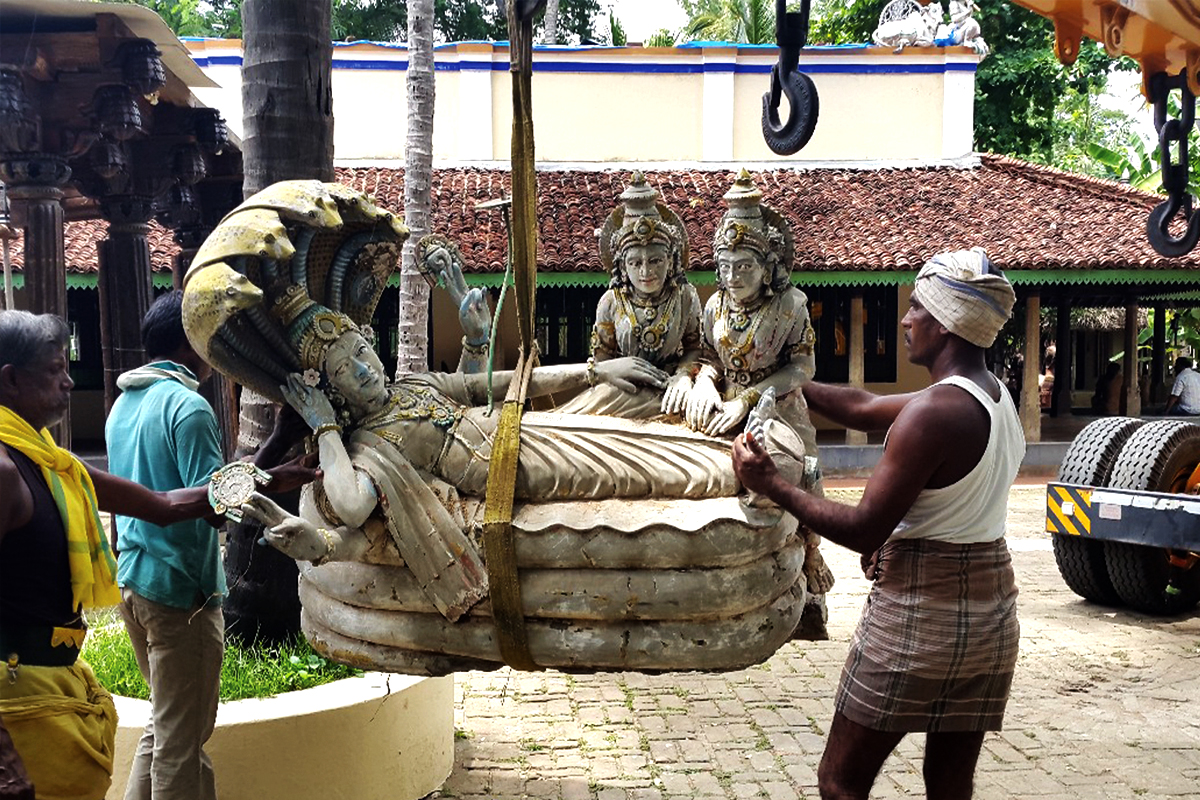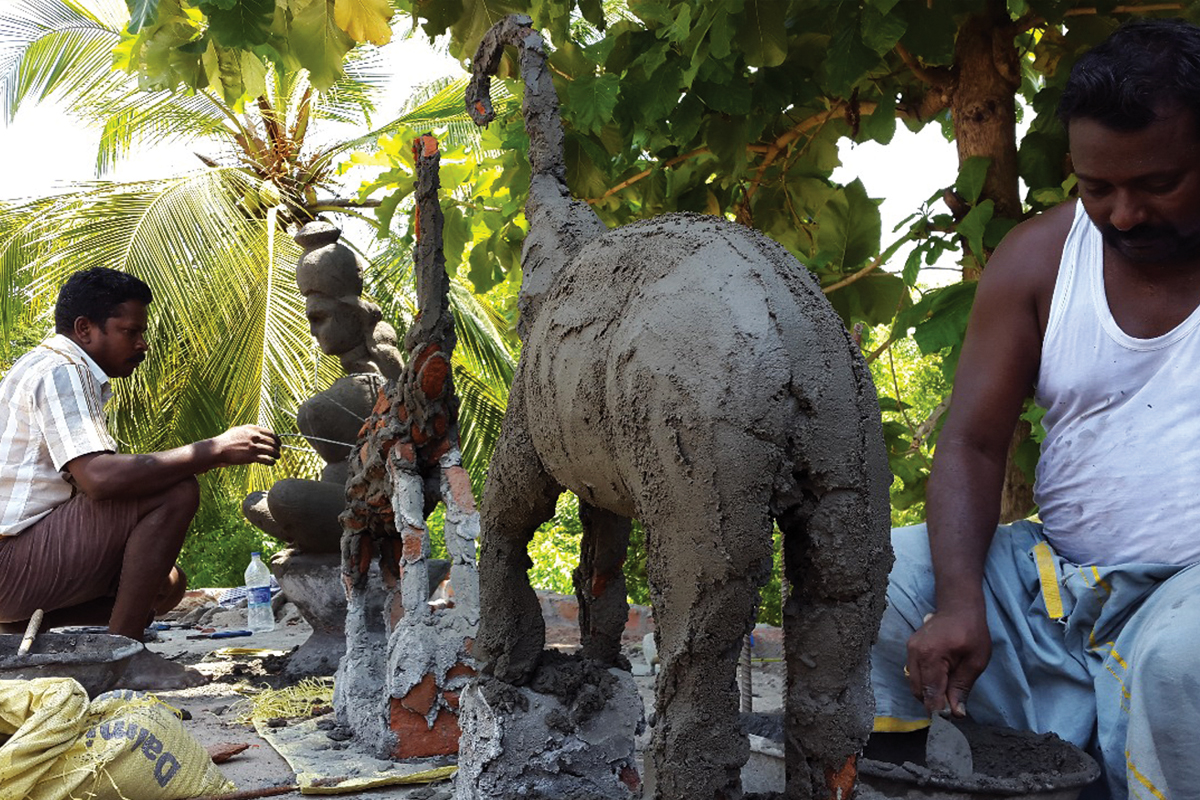 Most of the temples starve for survival. many suffer for want of basic necessities like oil to burn their wicks. Now, where is the provision for keeping the temple clean and beautiful. INDeco's temple beautification programme is involved in interior repairs, hygiene & cleanliness. Inbound & domestic groups engage in these projects as a part of their tour itinerary with much pre-visit preparation, a day's involvement of physical work, a group can establish a difference.
Toilets For Girl Schools & Village Parks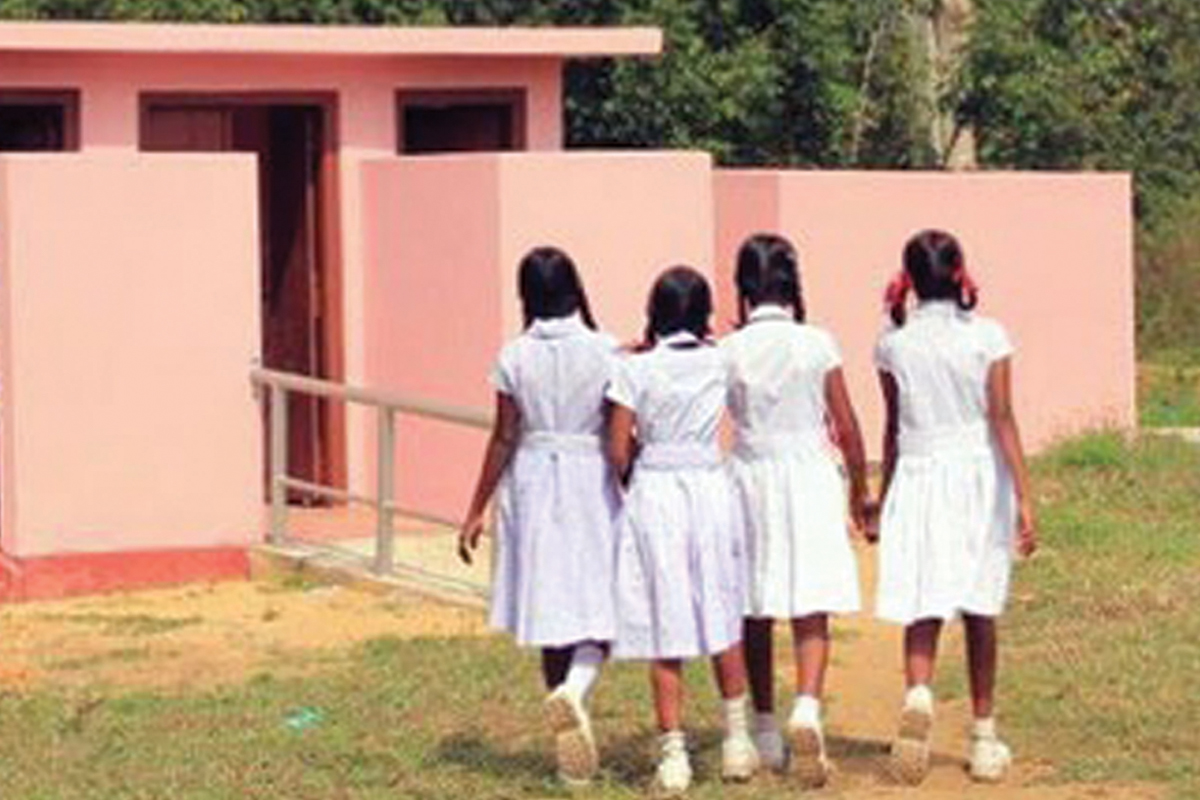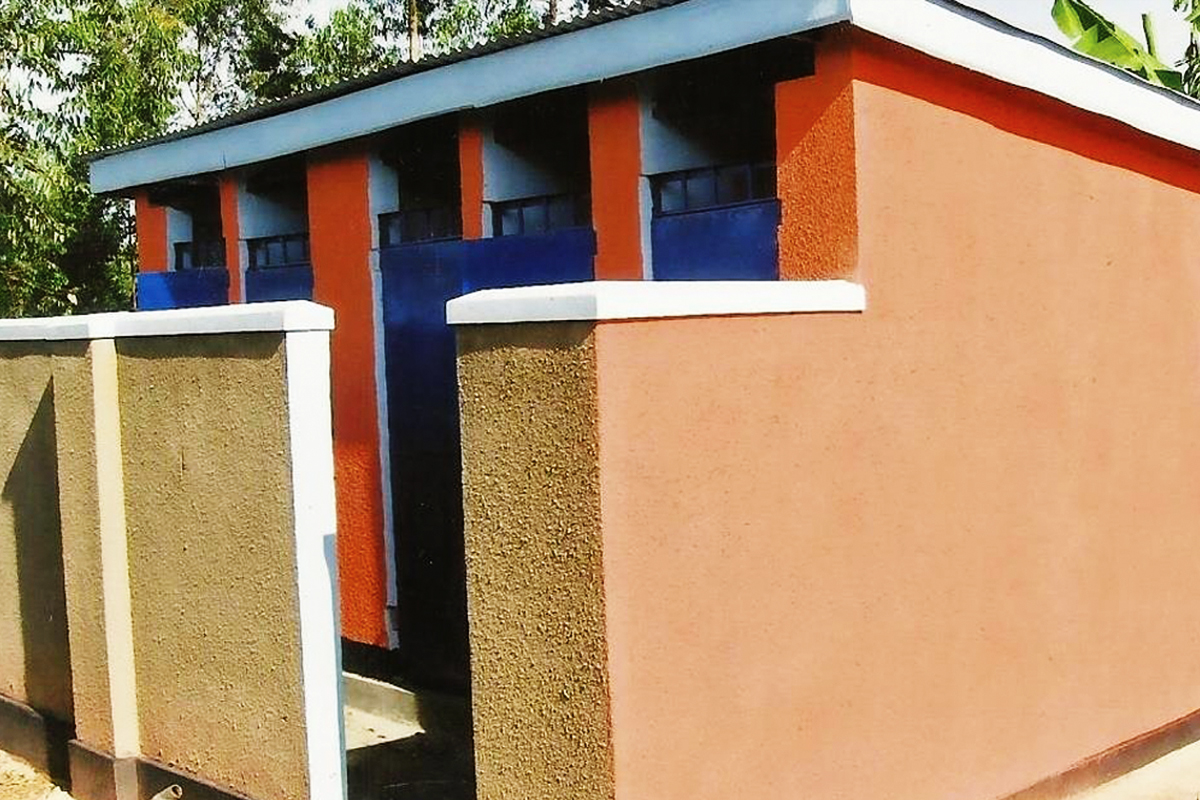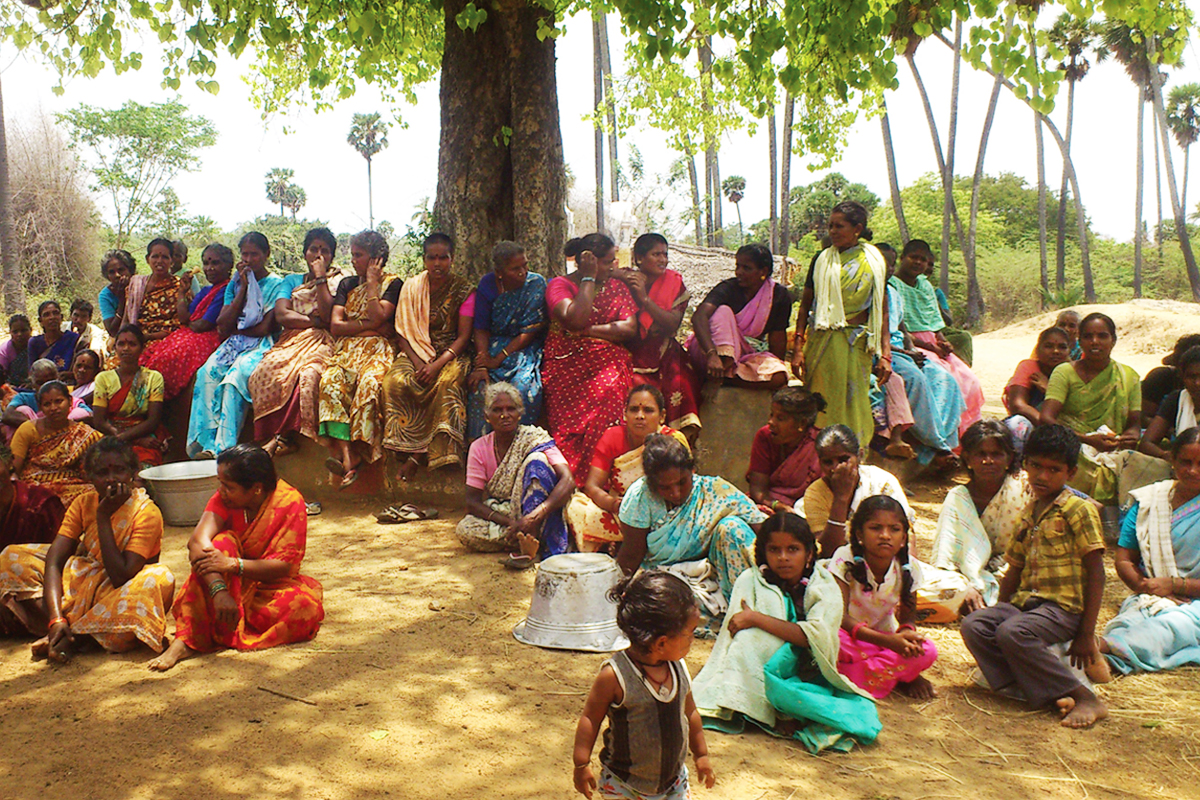 It is shocking but true. Young girls going to school have to face this brunt. More schools in rural pockets have no toilet for girls. The boys pee for the trees around. But the girls will have to hold on the whole day, get back home in the evening, wait for the sun to set and walk into the woods to ease themselves. This toilet building programme involved in creating toilets in girls school in remote rural villages. Groups involve themselves in offering physical presence and labour to create the toilets. Sometimes, the toilet is completed and wait for the inauguration by the group. Simultaneously, in the same environment, very cost effective village parks are created for common use. These parks are used by the village elders, the temple goers and the school children.
Helping Farmers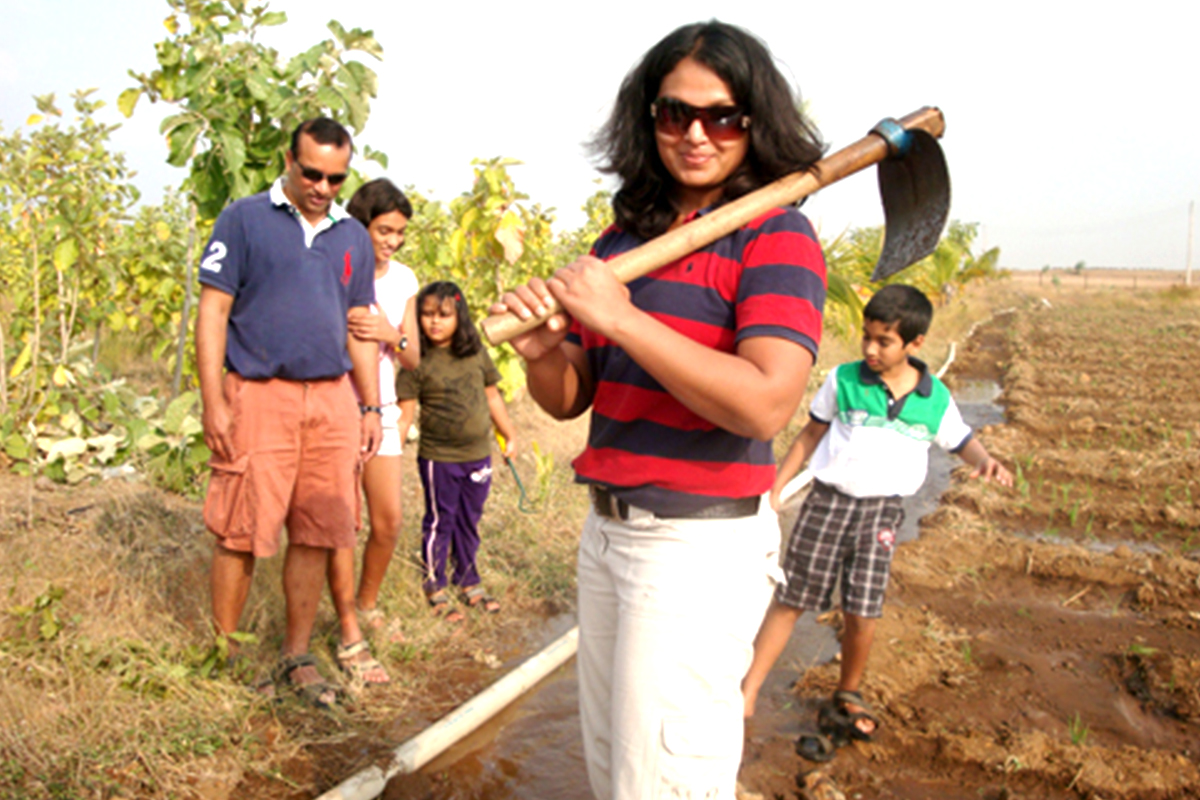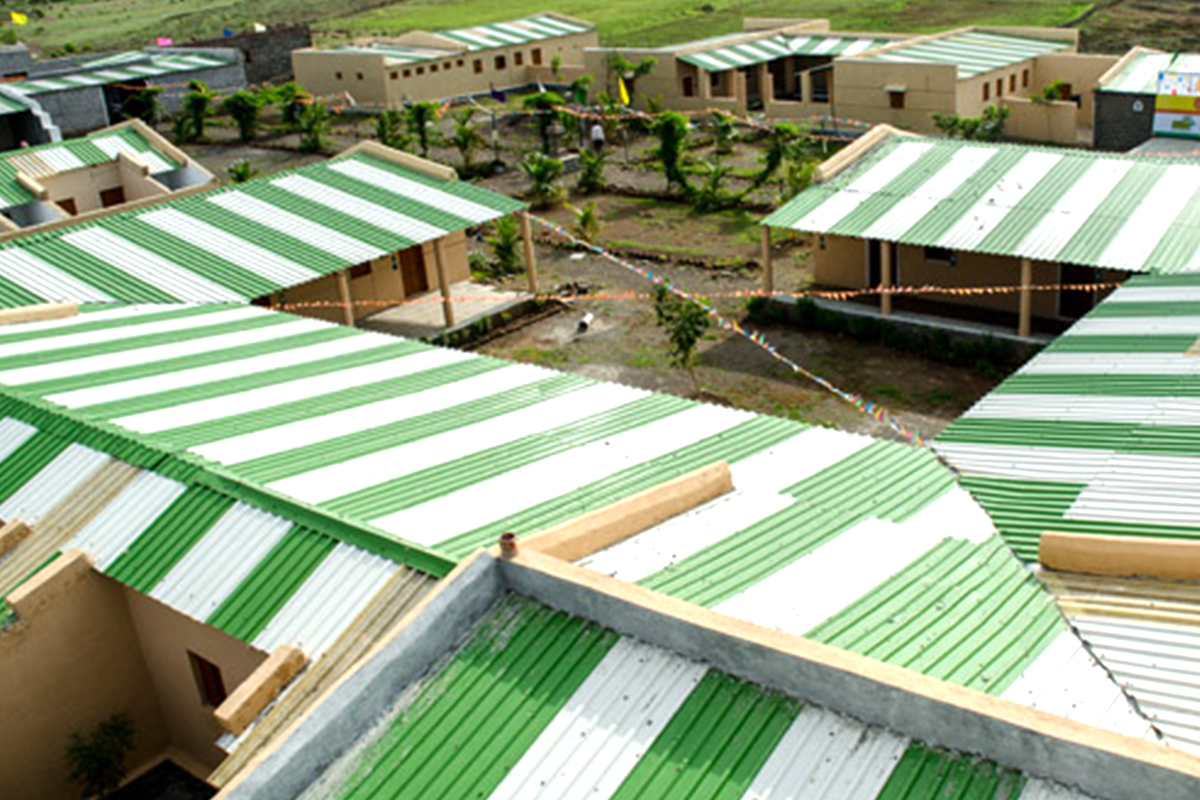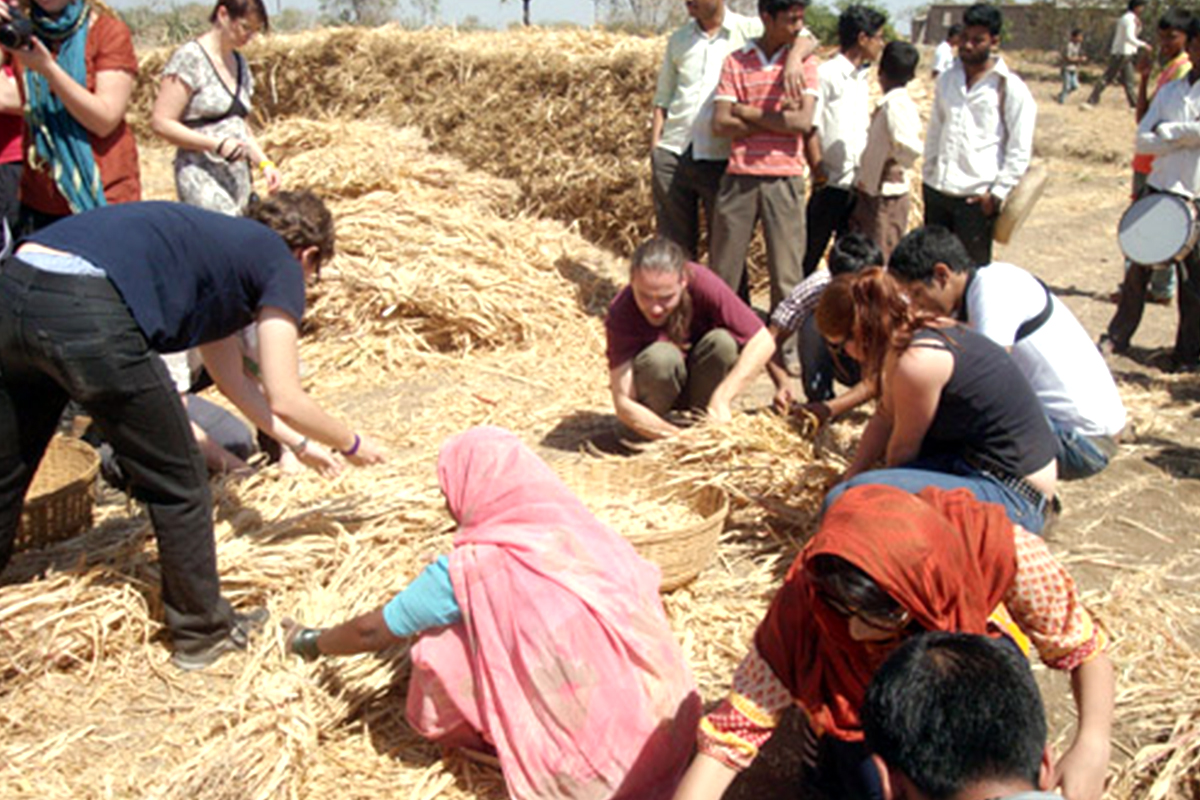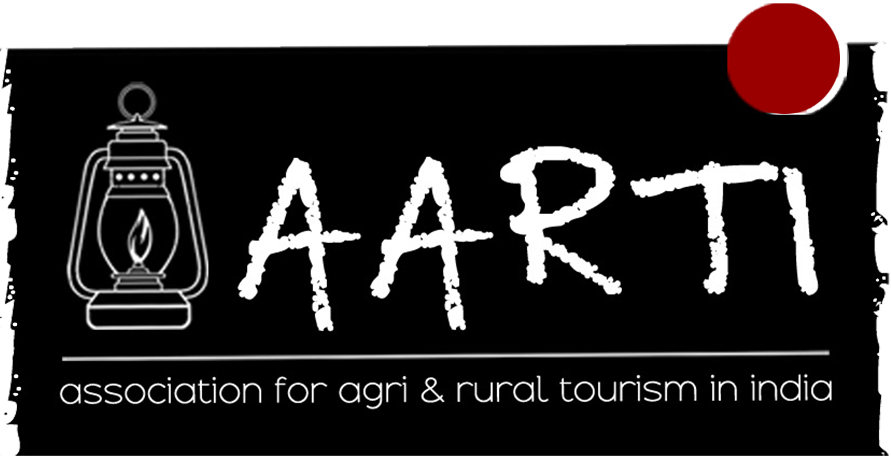 THE LOGO...
THE LOGO HAS BEEN COMPOSED WITH SOME KEY ELEMENTS CHOSEN FROM THE RURAL ENVIRONMENT. IT IS SO FORTUNATE THAT THE WORD AARTI ALSO MEANS LIGHT, A LIGHT THAT WELCOMES ALL GUESTS INTO HOMES, RICH OR POOR. THE COLOUR SCHEME HAS BEEN RESTRICTED TO JUST BLACK AND WHITE EXCEPT THE SAFFRON AND TURMERIC COLOUR OF THE TIKKA TO KEEP TO RURAL REALITY. THE KEROSENE TIN LANTERN STILL REMAINS A KEY RURAL SYMBOL. MADE BY LOCAL CRAFTSMEN AND EXTENSIVLY USED, AARTI IS INSCRIBED AS THOUGH WRITTEN IN CHALK ON A HUMBLE BLACK BOARD TO SIGNIFY BASIC RURAL INFRASTRUCTURE IN WHICH RURAL INDIA SURVIVES….