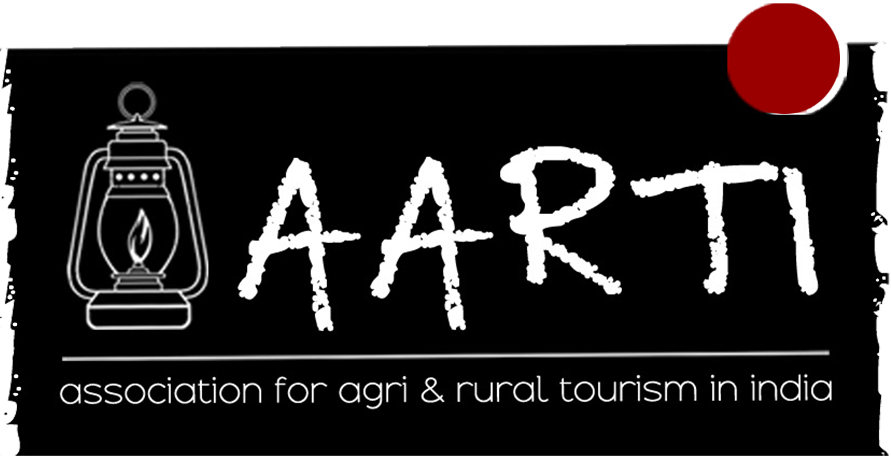 Agri and Rural Tourism in India
AARTI is an attempt to bring all organisations & individuals engaged in the agri and rural tourism space, big or small, across India, under one umbrella, A task long time due. This is not only to hand hold, but to share and sustain the efforts. It is also now very important that we influence our governments at both center and state and the NGOs to use agri and rural tourism as a tool to mend the ailing backbone of our villages. An initiative to find economic development to nearly 70% of India.
NEED FOR POPULARIZING AND NETWORKING AGRI AND RURAL TOURISM
As a country our strategy, policy and projects will have to look at the niche products more seriously than now. And also find continuity in doing that. we are traditionally known to the world as a Heritage country and truly we are blessed with more than enough of tangible and intangible assets to sustain that title for a long long time. This is in spite of all the destruction we have brought about in the last one hundred years or so. While our attention has already turned towards Eco-tourism, Responsible Tourism, Heritage Tourism, Sustainable Tourism and their criteria, it's time we focus on Agri and Rural Tourism too. Fortunately, a few of us looked at agri and rural tourism not only as an economic tool to improve the per capita income of the rural communities but also to protect, preserve their lifestyle, art, culture, cuisine etc, looking at them as an ideal product for inbound tourists. Some companies have made serious inroads and has today converted the initiative into not only as accountable, successful businesses model but as very lucrative one for both the local communities and the venturing entrepreneur and the well meaning hoteliers.
NEED FOR AN AGRI AND RURAL TOURISM ASSOCIATION
Currently there are a handful of agri and rural tourism establishments in India. Some left behind by the UNEP initiative, some from the agri-tourism organisations and many from the NGO social work organisations perspective. Now there is a need to bring them all together and orient them with the tourism focus. And to look at the initiative with more accountability than as social work. And then the association can mentor the members and bring them into the mainstream and work in tangent with the government initiative.